Gift It! Our Top 5 Must-Haves for the Holidays
Porthos 100 Point Napa Cabernet Collection
As the only rare wine purveyor offering a full spectrum of "Elite Concierge" services (akin to a private shopper for avid collectors) Porthos ensures insider access to the globe's highest-rated wines. So what to buy that special wine enthusiast in your life? The 100 Point Napa Cabernet Collection ($1,199). With this portfolio of decadent wines (spanning 2015-2017 vintages), your next dinner party is a guaranteed success. This exclusive collection contains three bottles of exceedingly rare Napa Cabernets that have all recently garnered "perfect" 100 point ratings* from leading sources:
Dalla Valle Proprietary Red Napa Maya 2016 – 100 RP
"The most incredible array of floral and red fruit layers—kirsch, redcurrant jelly, black raspberries, lilacs, red roses and lavender—with achingly beautiful wafts of cigar box, pencil lead, camphor, cinnamon stick and forest floor. …layer upon layer of perfumed black and red fruits with a very firm, finely grained texture and an epically long, mineral-laced finish." – Robert Parker's Wine Advocate
Spottswoode Cabernet Sauvignon Napa 2015 – 100 RP
"A core of warm blackcurrants, kirsch and wild blueberries, plus wafts of fallen leaves and amazing intensity of perfumed red, black and blue fruit flavors supported by exquisitely fine-grained tannins and seamless freshness, finishing with epic length and depth. Truly stunning." – Robert Parker's Wine Advocate 
Tor Cabernet Sauvignon Vine Hill Ranch 2017 – 100 IWR
"2017 is the first vintage that Tor has produced a Cabernet Sauvignon from Vine Hill Ranch and it is a total beauty. A total success from Tor and his team with this utterly fascinating wine from this iconic site." – International Wine Report
*Ratings Sources: RP – Robert Parker's Wine Advocate; IWR – International Wine Review
If racing some of the fastest sports cars on the globe makes for a bright 2020, give the gift of speed. The Porsche Track Experience at Barber Motorsports Park in Birmingham, Alabama—home to the official driving school of Porsche—tops most any car collector's wish list. The venue makes for an unforgettable corporate team-building retreat and hosts the IndyCar Series and the MotoAmerica Superbike Series. Price dependent on desired adventure.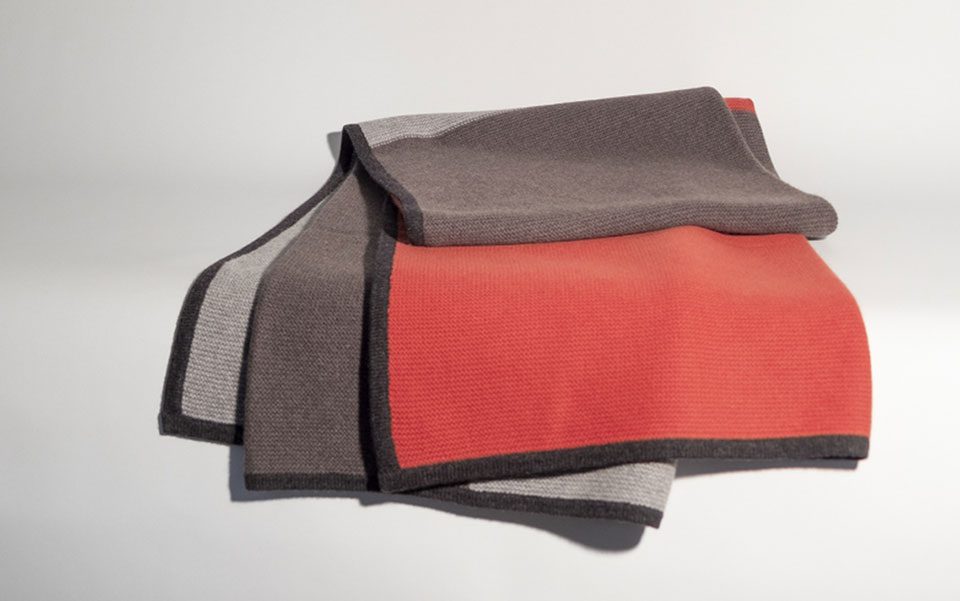 The perfect layer on a holiday or winter eve? This hopscotch purl knit cashmere throw ($850)in dark ash, rust, and light gray with a charcoal border. Hangai Mountain Textiles is known for gorgeous design and decadent fabrics. Based in Basalt, Colorado, with a presence in Mongolia, the brand's unique collection of yak down, baby camel, and cashmere blankets and throws are knit and woven in Mongolia from hand-combed natural fibers, ensuring production remains in-country for the herder families, knitters, and weavers.
Special Holiday Offer: 20-percent off when applying the code Atmosphere2019.
Alaska Spring Ski Mountaineering Trip with Chris Davenport
If you or your someone special dreams of steep-and-deep ski descents, this is the ultimate adventurist's gift. Held in collaboration with celebrity skier Chris Davenport and Mountain Trip, the spring sojourn takes extremists to the heart of Denali National Park, where you'll be winter camping and learning how to tackle the steep couloirs and wide-open glaciers of the Alaska Range. Starting at $4600 per skier.
Wheels down, and hello, vacation-ready skin. This "Glow-on-the-Go" beauty booster ($250) features seven Tata Harper favorites, all designed to hydrate and rejuvenate when en route to your next vacation. What's in the vegan leather travel case? A step-by-step regime of travel-friendly products that any jet-setter will appreciate: Regenerating cleanser, resurfacing mask, hydrating floral essence, rejuvenating serum, reparative moisturizer, retinoic nutrient face oil, and restorative eye crème. Yes, please!
The Sentient Jet 25-Hour Card and Sentient Jet 25-Hour Plus Card are programs of Sentient Jet, LLC (Sentient®). Sentient arranges flights on behalf of jet card clients with FAR Part 135 direct air carriers that exercise full operational control of charter flights at all times. Flights will be operated by FAR Part 135 direct air carriers that have been certified to provide service for Sentient jet card clients and that meet all FAA safety standards and additional safety standards established by Sentient.