Inside The New York City Spring Art Scene
As the Sotheby's Chairman, Americas, Lisa Dennison knows a thing or two about the evolving art world. A veteran among the global art landscape and an avid traveler, she reveals emerging artists to watch, the best of Manhattan's spring art circuit, and her personal dream collection.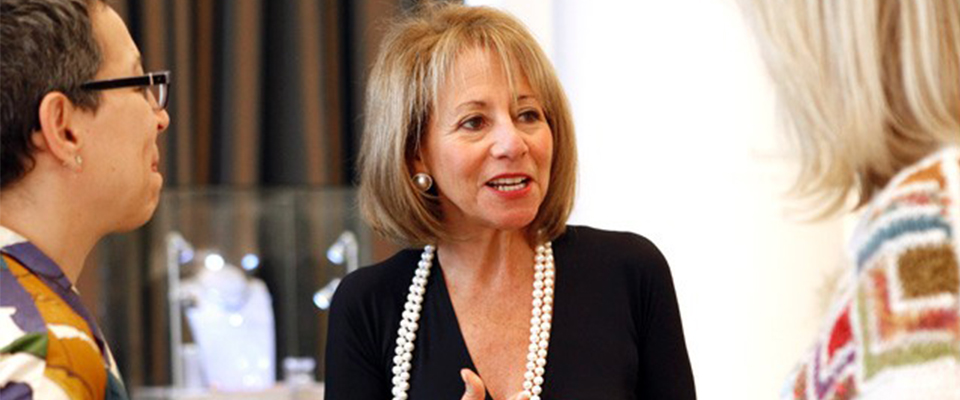 The who's who of the global art world typically visits NYC in May. What are your must-see Manhattan exhibitions for spring?
Met Breuer, Like Life: Sculpture, Color, and the Body (through July 22).  A riveting show full of surprises, it explores 700 years of the sculptural practice, asking the question, "Just how perfectly should figurative sculpture resemble the human body?"
Whitney Museum of American Art, Grant Wood: American Gothic and Other Fables, (through June 10). Anchored in one of America's most recognized 20th century paintings, this exhibition surveys the career of the mythical farmer-artist, analyzing the place of his imagery in Depression era American. You think you know his work, but you really don't until you see this comprehensive survey.
New Museum, 2018 Triennial: Songs of Sabotage (through May 27). The best way to see what's going on in the emerging artist world. Showing approximately 30 artists from 19 countries, the show analyzes the connection between images, culture, and the forces that structure our society and individual identity.
As global art fairs help identify and celebrate the next "it" generation of artists, which rising art stars are currently on your radar?  
I am most excited by a younger generation of African-American artists, many of whom will be featured in a sale at Sotheby's in May to benefit the Studio Museum in Harlem's new building campaign. Among them are two remarkable figurative artists of a younger generation: Njideka Akunyili Crosby and Lynette Yiadum-Boakye, in addition to mid-career artists Mark Bradford, Glenn Ligon, Rashid Johnson, Julie Mehretu, Lorna Simpson, and Wangechi Mutu, to name a few. You will see these artists at art fairs and museums worldwide.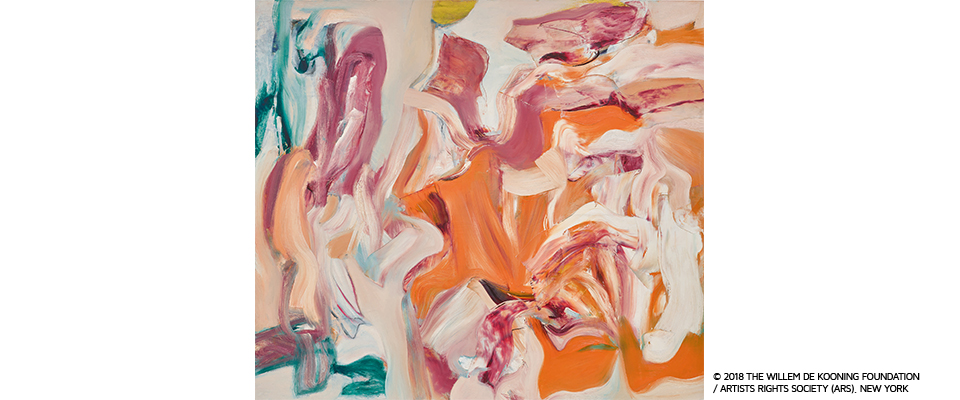 Sotheby's has announced the sale of 26 masterworks for the dedicated "Raising the Bar: Masterworks from the Collection of Morton and Barbara Mandel" on May 16 in New York. How does this exceptional collection help define the 20th century?
When the Mandels began collecting in the mid-seventies, they were fortunate to have met one of the greatest dealers of our time, the legendary Leo Castelli. Leo gave them a list of 15 twentieth-century artists to look at, and they were privileged to acquire 11 of the group, some in depth. The collection includes artists who were all innovators in their own right, pushing the boundaries to create the art that has come to define our time. Some examples are foremost twentieth-century artists Pablo Picasso and Joan Miro, and the postwar American artists such as Abstract Expressionists Mark Rothko and Willem de Kooning, Pop Artists Roy Lichtenstein and Andy Warhol, and Minimalist Donald Judd.
What would you most like to see on your own home's walls, and why?
What I would like to see on my walls would only be possible in reproduction, because my standards are so high! My dream collection would be an Ingres portrait like the Frick's Comtesse d'Haussonville, a Manet, like the Metropolitan Museum's Woman with a Parrot, a Mondrian from the 1920s, and a sublime Rothko canvas. These are artists who all embody modernity in different ways, and who I studied and wrote about as I trained as an art historian.
There's increasing emphasis on collaborative projects that marry art and fashion. How do you see the art world's role in travel, considering the world is becoming increasingly smaller as we travel more often?
There's a one-word answer to this question that is emblematic for crossover and collaborative global projects in the fields of art, fashion, design, architecture, and philosophy: PRADA. Miuccia Prada is foremost a remarkable designer of her eponymous fashion house, and a remarkable art collector. With bases in Venice and Milan, her foundation has fostered artist commissions, exhibitions, and initiatives around cinema and seminars on a range of topics—all of which expand our notion of what culture encompasses today. She also brings architecture into the mix, with fantastic boutique and exhibition spaces designed by Rem Koolhaas. Her fashion always makes a unique statement inspired by the multifarious worlds she inhabits. I wear her brand fairly exclusively, as do many of my colleagues in the art world.
SENTIENT INSIDER:
LISA'S TOP 3 FOODIE FINDS
At the Met Breuer, in the iconic Marcel Breuer building that used to house the Whitney Museum, I recommend Flora Bar and the "Jalisco on Hudson" cocktail. Made with tequila, yuzu, ginger, lime and soda, it's a spicy, citron-y margarita. You can't just drink one and it pairs divinely with their tapas style menu.
I love to stay at the Beaumont Hotel in London. Its restaurant, the Colony Grill, is a clubby, 1920s-inspired grill room that serves food all day long. I start the day with a sweet corn fritter with avocado and a poached egg, and end with the best smoked salmon. They even have a great New York hot dog if you get homesick.
I recently went to Eden Roc Cap Cana in Punta Cana, Santa Domingo. Its Peruvian Japanese restaurant, Blue Grill + Bar, serves pizza by day from a wood burning oven, and a fusion of Peruvian Japanese food at night. The tuna tacos, robatayaki, and ceviches are all great. Pair them with a saketini.