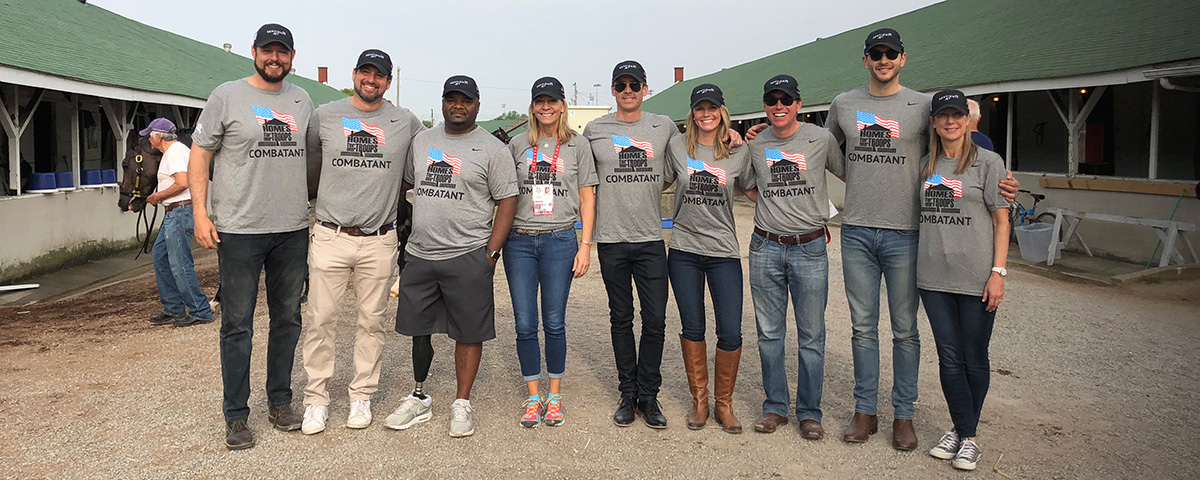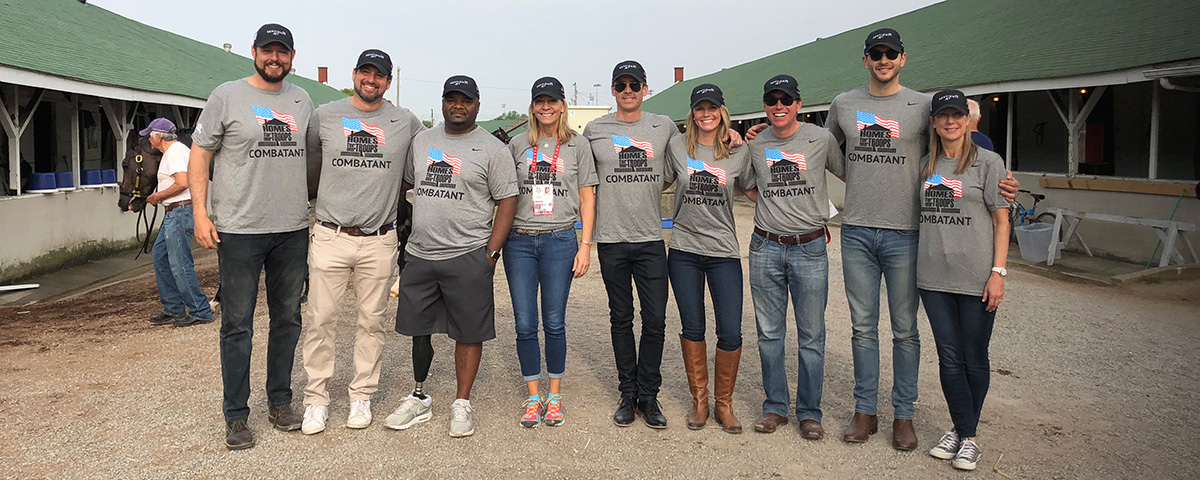 During the 144th Running of the Kentucky Derby Presented by Woodford Reserve®, Longines Kentucky Oaks®, and Churchill Downs Racetrack®, betting on powerhouse horse Combatant may help build a wounded Veteran a new home. Sentient Jet is sponsoring the three-year old thoroughbred in an effort to support Homes For Our Troops, a nonprofit organization championed by Combatant's ownership group – Winchell Thoroughbreds LLC and Willis Horton Racing LLC – that builds homes for severely injured Veterans.
As the countdown to the Derby begins, Trainer Steve Asmussen revealed that Combatant finished his final pre-Derby workout on Monday with four furlongs in 49.60 seconds and five furlongs in 103.20. After the horse's fourth-place finish in the recent Arkansas Derby, Combatant is considered a top contender. And given his name, Combatant is also poised to battle the Derby's fierce field for an honorable cause. His ownership group is invested in supporting Veterans through Homes For Our Troops, which builds and donates specially adapted custom homes nationwide for severely injured post–9/11 Veterans.
Combatant's record three straight runner-up finishes in key 2018 races have earned him attention as one to watch during the 144th Kentucky Derby. "Derby Saturday is one of the most exciting and highly anticipated horse racing events of the year," said Case Clay, Representative of Team Combatant. "As Combatant prepares for his Derby run, we are thrilled to help bring awareness to an important foundation at the 2018 Kentucky Derby."
Combatant joins an elite group of horses that Sentient has hand-picked to support over the last few years, including 2016 Derby-winner Nyquist and 2017 runner-up Lookin' at Lee.
Sentient hosted a group of Veterans on the backside of Churchill Downs, Thursday, May 3rd, for a personal introduction to the Combatant team and the rest of the Derby field. They also met Kentucky native Jacob Tamme, a retired NFL tight-end for the Colts, Broncos, and Falcons, and University of Kentucky alumnus who, with his wife, is known for his support of Veterans through the charity Swings for Soldiers. On Saturday, May 5th, Sentient will host the Veterans and their spouses for a special day at the races, beginning with the Sentient Jet Breakfast hosted by Brand Ambassador, celebrity chef, and horse racing fan Bobby Flay at local hotel 21C.
Combatant Ownership group will donate 100 percent of proceeds from Official Kentucky Derby "Combatant" merchandise sales to Homes For Our Troops. Merchandise will be available on-site at the Churchill Downs Store or online at Kentucky Derby Store.
GIVE + GET
Interested in supporting wounded veterans? Visit Homes For Our Troops for further details.